2019 Comments
2018 Comments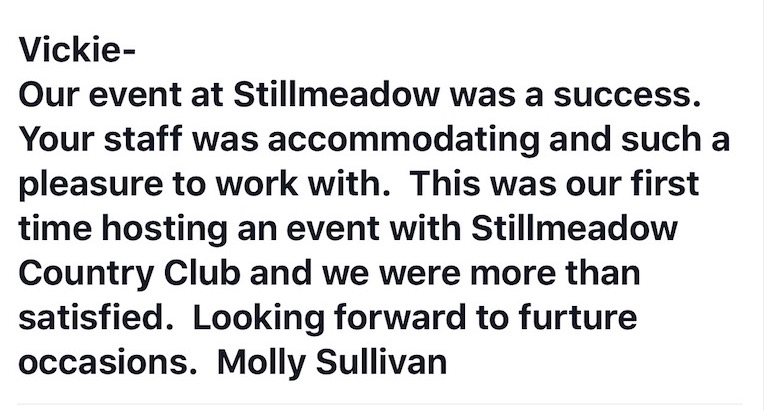 2017 Comments
Hi to both of you, I just wanted to tell you that Sat. evening and Tues afternoon were just such nice events. The food was delicious both times, and the club looks so inviting and full of the holiday spirit. The staff could not have been more helpful.
These activities are so much work and I want you to know we appreciate all you do to make them so great.
Merry Christmas to you and your family. Patty and Bud Tibbits
As always, you all surpassed yourselves! Food , decorations, staff and music. We look forward to this every year-have for the last 30! What a delight!
Vickie & Jeff- I attended the cocktail party and the ladies luncheon. Both were fantastic! The food was outstanding. Please make sure our chef hears this. I am very much a food critic, so it means a lot. Thanks for the work you put into it. Love you both! Jean Ann
Vickie-It was absolutely wonderful, as always! Thank you very much for making me look good! Tracy Dunne - Comey & Shepherd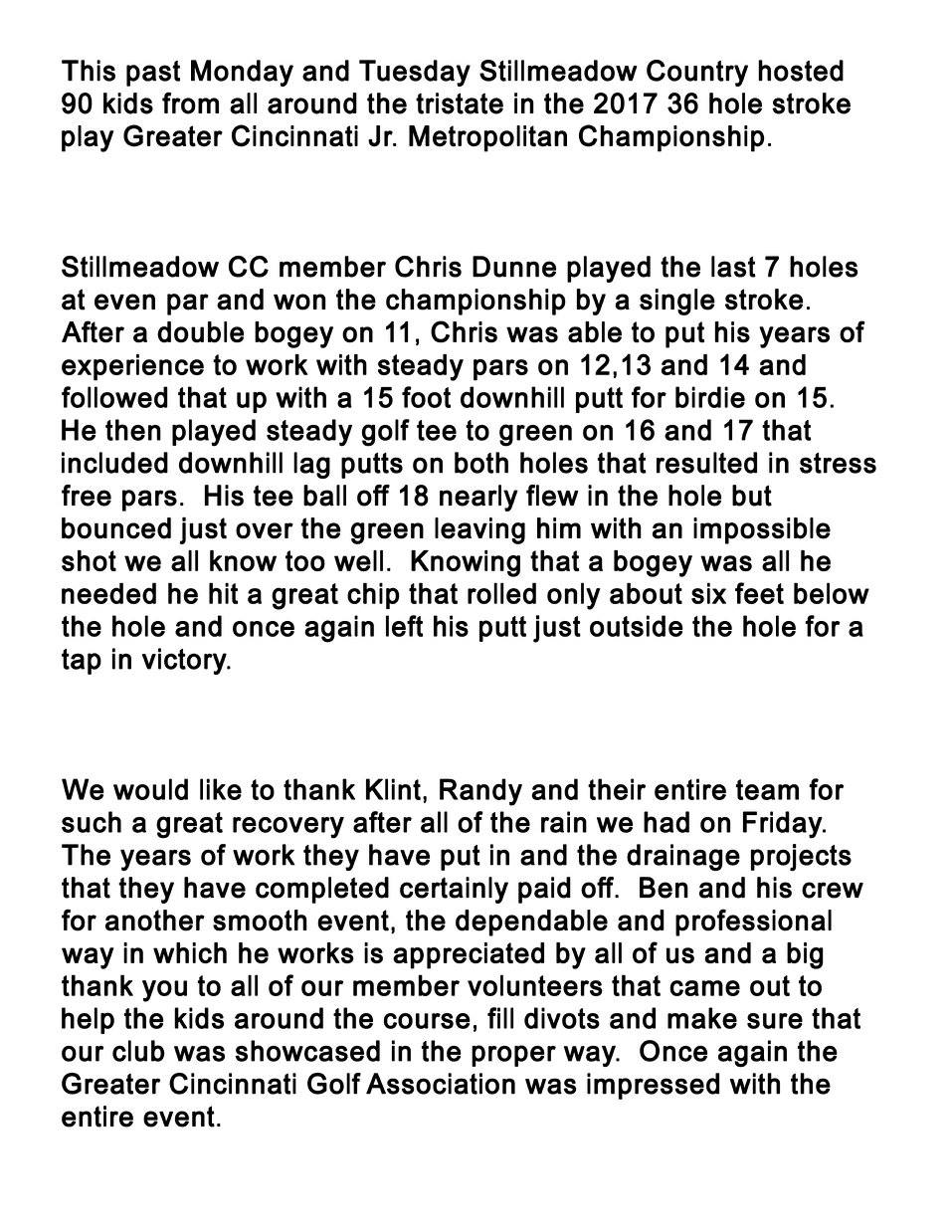 > Jeff, Ben, Vickie & Tracey,
>
> Guys - I just left a phone message for Tracey to tell her that I
> have just accepted a job in Austin, Texas.
> We will be moving there in the next couple of months.
>
> Thus - we are terminating our membership at the end of March. I am
> writing to provide the news, but also
> Providing a huge thank you - Sandy and I have thoroughly enjoyed our
> time at the country club, and wish you Guys the very best.
>
> Regards, and we may see you this weekend on the course.
>
> Steve Rogier